May 27, 2019
Posted by:

Rutendo Mafemba

Categories:

Economics, Sustainability Reporting, Uncategorized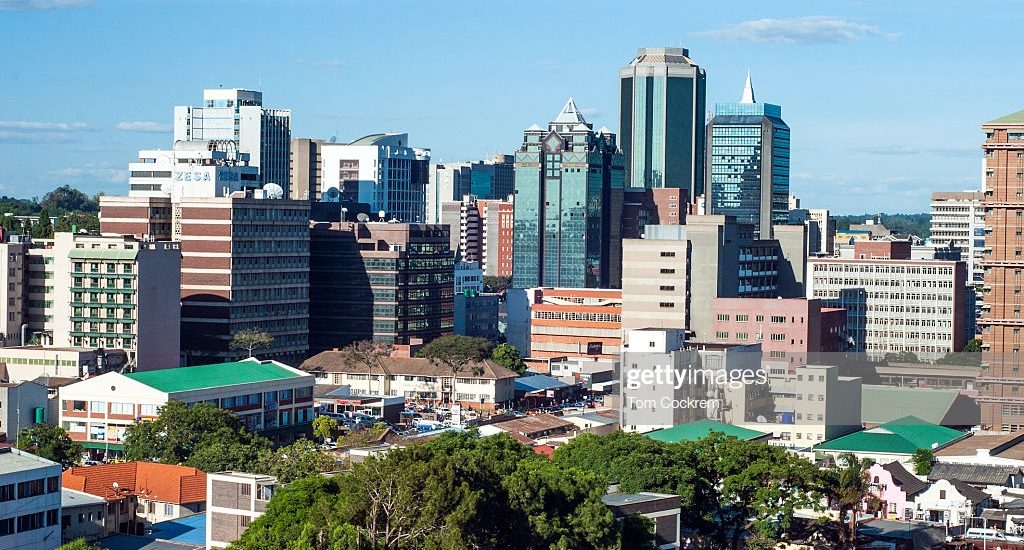 We live in an age characterized by the proliferation of information, with social media and the internet making it easier to access information.
Corporate reporting entails ensuring that market information is made available to shareholders and prospective investors alike. While a variety of information about a business is now easily available, the corporate report remains the major source of information for investors.
The significance of investors in business can never be underestimated unless you have all the money for all the assets your business will ever need. While the corporate report remains a major source of information for providers of capital, questions arise as to whether corporate reports in Zimbabwe really speak to the information needs of investors and stakeholders.
Officially promoted and documented communication from companies is intended to provide a comprehensive picture of performance and position to interested external parties. These reports often come in the form of annual reports which contain financial statements and sustainability information (environmental and social) which may be presented in an integrated format or report. They form an important source of information about a business, its stakeholders and help shape the capital markets.
Corporate reports help businesses access equity, debt and trade finance. The corporate reports can affect a firm's share price, assist with contracting with customers and suppliers; attracting and retaining employees. With such huge benefits, questions can be asked on the current corporate reporting culture and its implications on investor perception on the maturity of the corporate world in Zimbabwe. Further, there are questions as to whether company value in Zimbabwe could be understated due to disclosure practices in many companies.
Corporate reporting in Zimbabwe has for many years focused on financial aspects of the business while ignoring environmental and social impacts which investors place emphasis on in investment appraisals as a risk.
In many cases, corporate reports have often been addressed to investors as providers of financial capital while ignoring other stakeholders who provide other forms of capital to a business. While this made sense three decades ago, financial reporting only presents a niche of the corporate value.
In that period, 80% of corporate value — what investors were willing to pay for a stock — was represented by financial capital. Reports which focused on financial capital did a good job of informing shareholders and regulators on an organisation's state of health and sustainability.
Consequently today, on average 20% of shareholders' value is represented by financial capital and 80% by non-financial value. This inversion implies that greater coverage is also required on non-financial performance.
Non-financial aspects of a business refer to the environmental, social and governance (ESG) components, typically known as sustainability practices. These aspects cover how the organisation deals with environmental (climate change, energy and water usage), social and personnel matters, respect for human rights and the fight against corruption and bribery in its own business and value chain.
Companies which perform better on ESG aspects have a strong ability to increase the wealth of its stakeholders.
A 2015 report by Oxford University and Arabesque Asset Management — based on more than 200 academic studies, industry reports, newspaper articles and books — founded that 88% of the research reviewed shows "solid ESG practices" and companies lead to better operational performance, and that 80% of the studies analysed showed that a company's stock performance is positively influenced by good sustainability practices. This evidence, coupled with other research, illustrates the importance of non-financial performance on the success of business — signifying why businesses need to report on ESG performance.
Investors have also moved along with the change. They understand that non-financial aspects of a business have tremendous risks on business value. The ability to manage and clearly communicate non-financial (sustainability) information is an effective way to attract investment. This, among other factors, has pushed investors to place higher value on the non-financial aspects of a business.
According to an Ernst and Young report titled Does Your Non-Financial Reporting Tell Your Value Creation Story?, investors consider non-financial information to play a pivotal role investment decision making.
The need to manage the financial capital provided by investors cannot be underestimated. The ability to create and preserve non-financial aspects such as people, trademarks and the environment is turning out to be more important. This realisation that corporate reporting no longer reflects the imperatives of 21st Century capitalism which need financial stability and environmental sustainability has pushed the agenda for inclusion of non-financial performance in corporate reports. In order for your reports to clearly articulate the true value of your business, companies need to clearly disclose their non-financial performance and harness the value that comes with it.
Corporate reporting trends worldwide show that there is an upward shift towards non-financial reporting. A survey by KPMG International found that almost three quarters of the largest companies in 41 countries worldwide are producing non-financial reports. Of the 4 100 companies researched that are reporting on their non-financial performance, 80% of them use the Global Reporting Initiative (GRI) guidelines.
Locally, the practice of non-financial reporting remains low, indicating that we might be losing on the potential benefits tied to comprehensive corporate reporting.
A study conducted by Jere, Ndamba and Mpambireyi (2016) titled Corporate Reporting in Zimbabwe: An Investigation of the Legitimacy of Corporate Disclosures by Major Public Listed Companies, showed that Zimbabwe Stock Exchange-listed companies predominantly report financial information in comparison with non-financial information. The research indicated that non-financial reporting practices in Zimbabwe were not in line with international trends. The research concludes that corporate reporting by public listed companies may not be legitimate when evaluated against international practices and attributes of corporate reporting which provide for a balance of financial and non-financial information.
…corporate reporting by public listed companies may not be legitimate when evaluated against international practices and attributes of corporate reporting…
Worldwide the recognition of the importance of non-financial reporting has emerged as a wake-up call for businesses to respond to the need to articulate and manage their ESG business aspects. Guidelines such as the Global Reporting Initiative Standards, Sarbanes Oxley, Climate Change Disclosure Project, SASB and others have emerged to provide guidance on managing and communicating business non-financial performance. Regulators and stock exchanges have also thrown in clauses demanding corporates to disclose their non-financial performance. Recently, the European Union (EU) has issued a directive on disclosure of non-financial aspects in corporate reports.
In Zimbabwe, the stock exchange has adopted clauses in upcoming listing requirements for companies to disclose their sustainability performance. Further, the new investment guidelines under the Zimbabwe Investment Authority signed by President Emmerson Mnangagwa in 2018 has a clause requiring domestic and international investors to consider environmental and social issues in investing in Zimbabwe.
This, therefore, means local companies should be disclosing more non-financial information to meet domestic and international investors—which is not the case for most companies.
With so many changes and value being associated with corporate reporting, it is time to harness and revamp your corporate reporting practices and align it to the changes expected in this era as well as tap into the value that companies should be posing.
The danger that Zimbabwean companies face is that investors may buy them at a song due to intrinsic value lost in poor corporate reporting practices. To date, there is a wide range of corporate governance codes that encourage non-financial information reporting such as ZimCode, King III & IV, UK Code of Corporate Governance and OECD Code of Corporate Governance.
While these codes have been cited by many companies in Zimbabwe to be in use, there appears to be very little evidence of adherence to international best practice, as the country has less than 10 companies that have annual reports in the international database of sustainability reporting. Evidence has shown that countries that practise sustainability reporting tend to attract more investors and foreign direct investment. South Africa, Kenya, Nigeria, Mauritius and Egypt are cases in point.
The corporate reporting culture has implications for economic competitiveness from an investor perspective. If Zimbabwe is to attract investors and manage the non-financial information disclosure void, a lot needs to be done by companies without being pushed by law.
Emmanuel Zhuwao is a Sustainability and Climate change consultant at the Institute for Sustainability Africa, an independent think-tank.