Analysis of new U.S. coal plant rules shows deadly dangers of air pollution
Surface Transport & Logistics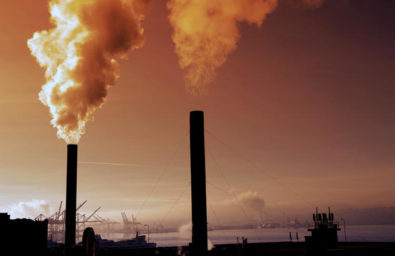 An analysis of a new draft rule to regulate greenhouse gas emissions in the U.S. power generation sector clearly demonstrates the dangers of air pollution, with up to 1,400 extra deaths per year expected from proposed changes to how coal-fired power plants can operate.
The analysis, released this week by the U.S. Environmental Protection Agency (EPA), looks at the impacts of replacing the Clean Power Plan – a 2015 rule to cut greenhouse gas emissions from power plants by 32 per cent by 2030 – with the Affordable Clean Energy Rule.
Deaths and illnesses from air pollution are largely down to emissions of small particulate matter of 2.5 microns or less in diameter (PM2.5), which come from coal-fired power plants, vehicle fumes and other sources.
The World Health Organization (WHO) says exposure to these causes up to 4.2 million premature deaths worldwide per year through cardiovascular and respiratory disease, and cancers. Over 80 per cent of all cities exceed WHO limits for clean air.
backing coal bucks global trend on air pollution
There is no doubt that the U.S. coal industry is in decline, driven largely by market forces – including the falling prices of natural gas, wind and solar power.
Power plant owners have closed or announced plans to close 270 coal plants since 2010. Data from the Energy Information Administration says that CO2 emissions from coal-fired plants has almost halved since 2010. The administration says coal-fired capacity fell from 310 GW in 2011 to 260 GW by the end of 2017. Another 65 GW is expected to retire by 2030.