March 22, 2019
Posted by:

Rutendo Mafemba

Categories: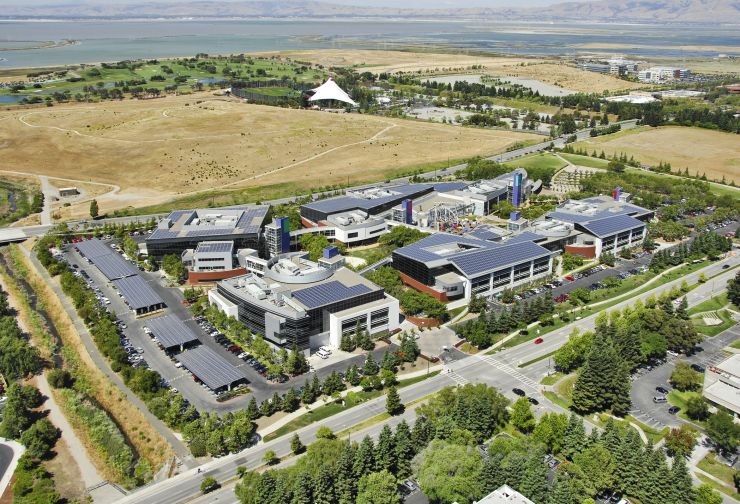 Solar panels on Google headquarters in California|Steve Proehl | Corbis Documentary | Getty Image
---
As You Sow, a nonprofit foundation, has teamed up with Corporate Knights, a research and financial information products company, to rank 200 companies by how well they are making clean energy a priority.
That includes how much in revenue they receive through clean energy. It also screens out companies based on other criteria, such as whether they are involved with non-green utilities, tropical deforestation, child labor or weapons. The ranking, called the Carbon Clean 200, is updated every six months. The difference this time is that the ranking has broadened its definition of carbon-free. Now other kinds of companies qualify, including food and apparel, real estate and banks. As a result, 78 companies made the list for the first time. Most of the businesses are in the industrial sector, with 78 companies, followed by information technology (40) and utilities and consumer discretionary, which each had 20.
Following is a list of the top 10 companies and what they are doing in clean energy to stand out:
10. Banco do Brasil
The Brazilian bank provides financing for green buildings, renewable energy and sustainable agriculture, among other projects.
9. Unilever
The U.K.-based consumer staples company has 26 brands that are 100 percent sustainably sourced from agricultural raw materials. Some of those names include Dove, Hellmann's, Knorr, Lipton, Sunlight, Sunsilk and Vaseline.
8. Ericsson
With its 5G products, Swedish information technology company Ericsson is striving to provide 10 times more energy efficiency than other companies' 4G products.
Read more on Impact Investing and Climate change here : These publicly traded companies are doing the most to help prevent climate change
Source: /www.cnbc.com